Yamaha Warrior 350 Project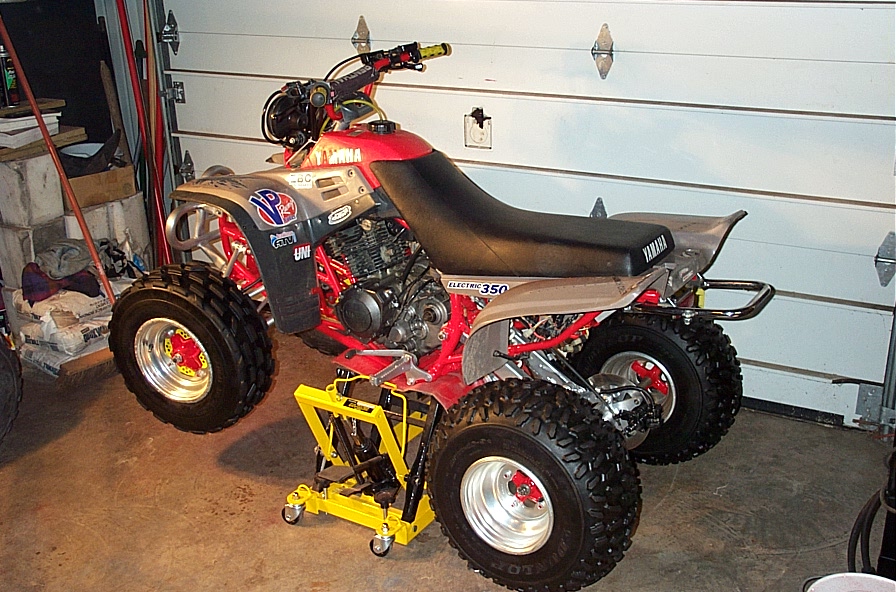 During the Spring of 2003 my son Kyle and I decided we wanted a project to keep us busy
so we decided to build a Yamaha Warrior 350cc. We bought every part from ebay. Over the
course of the next 2 months we had our project complete. We started with the frame and
worked our way to completion. As you can tell by the pictures in the slide show Kyle seems
very happy because this bike when done will be his.
Click Here For Slide Show of the Project
Recent Mods Include:
Wiseco High Compression Racing Piston + .020, K&N Filter, White Bros E-Series Exhaust,
DG Alloy Series Front Bumper, DG Alloy Series Nerf Bars, Non-Slip Seat Cover, FmF Shock Covers,
DID O-Ring Chain, Pure Sport Bandit A/T Front Tires, GYTR Skid Plates

Mods To Come:
Trail Tech Atv Computer, Maxxis Razr Rear Tires, New Mair Plastic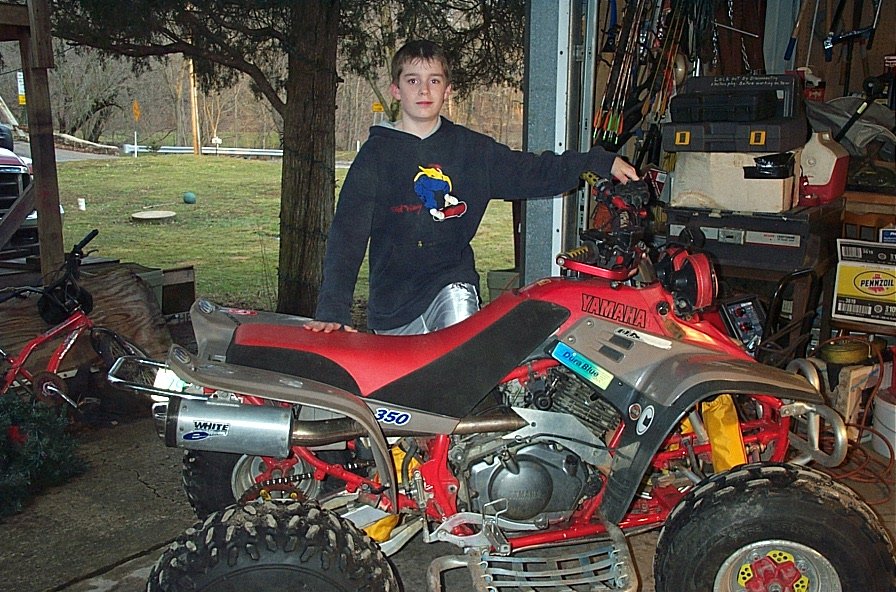 Kyle and his newly rebuilt Yamaha Warrior 370cc